The Irregular Outfields of Baseball
Baseball is a sport rooted in rules and regulations. Everything in the game is standardized, planned, and coordinated, based on a guideline or precedent. Everything, that is, but the park itself: outfield sizes and wall heights vary across the entire league. There are 30 MLB stadiums. No two of them are alike.
In most professional sports, the playing surface and goal size are the same everywhere the game is played. Hockey nets are 178 feet apart. Basketball hoops are ten feet above the hardwood. And American football fields are 100 yards long. Not when it comes to baseball fields, though.
Once you leave the infield, where the pitcher's mound is always 10 inches high, and the bases are always 90 feet from each other, the major leagues have few discernible rules regarding field size or fence height. Pro ballparks come in all shapes and sizes, sometimes due to the shape of the city block on which they were built, sometimes just to add character.
Just check out how much variation exists in the fence heights of all 30 stadiums across left, center, and right field.
Each fence has a story to tell. In older stadiums, higher fences were often built in shorter sections of the outfield to prevent easy home runs, and in some cases, owners adjusted outfield walls between seasons based on their team's strengths. In modern retro parks, artificial quirks are added to the outfield fence and boundary, sometimes to make room for features like swimming pools or Coors Field's Rockpile, and sometimes purely for aesthetics.
The inconsistencies and idiosyncrasies of pro baseball fields have fascinated me for years. In this piece, the first in a series on the irregular outfields of baseball, I look at the seven different types of MLB parks, what makes them distinct, and where the varying sizes in their outfields come from.
Boston Red Sox
Fenway Park
Built:
Updated:
Notoriously Quirky
Baseball was quickly increasing in popularity when Fenway Park opened in 1912. Built of concrete, steel, and brick, Boston's baseball cathedral is one of the original "Jewel Box" parks, along with other classic stadiums like Wrigley Field, the original Yankee Stadium and the former Baker Bowl. Two-tiered grandstands with steel supports and low capacity were built close to the field, making for an intimate fan experience in the golden age of baseball.
Jewel Box ballparks are defined by their odd shapes and unique quirks. Stuffed in wherever they could fit, these parks were inserted amongst busy transportation networks, commercial districts, and residential areas. Each plot of land was different and the fields had to fit, meaning outfields like Fenway's were left with odd, though iconic, features like the Green Monster.
Other Jewel Box parks
Oakland Athletics
Oakland Coliseum
Built:
Updated:
The Shift to Multi-Sport Stadiums
Careful urban planning and suburban sprawl began to shape the American city after World War II. This pushed pro ballparks outward, away from downtown cores, where they were built on vast land parcels with plenty of parking. This was the beginning of the Multipurpose ballpark era. Seventeen were built between 1948 and 1989, but only two remain in use: the Athletics' Oakland Coliseum and the Blue Jays' Rogers Centre.
Often made of reinforced concrete, these stadiums were built to house more than just baseball. While extending seating upwards to three or four decks increased capacity, it also meant fans were further away from the action and their seats were usually angled toward the middle of the park, rather than home plate. This resulted in stadiums that lacked the character and charm of those that came before them. Later in the 20th century, many teams abandoned their multipurpose parks, opting instead to build smaller, more intimate, baseball-specific ballparks.
Other Multipurpose parks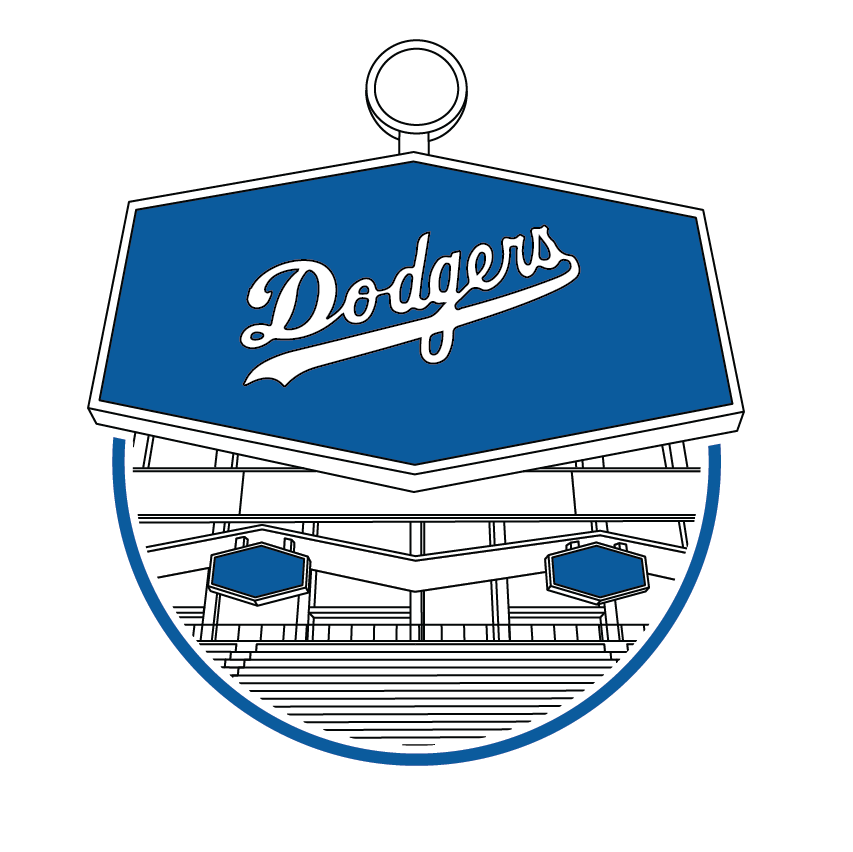 Los Angeles Dodgers
Dodger Stadium
Built:
Updated:
Built for Baseball
While many pro sports cities sought to combine their teams into single stadiums, some saw the advantages of modern, baseball-specific ballparks. These featured largely symmetrical designs, with seats angled towards the batter; cantilevered second and third decks that minimized the need for steel columns that would impair the view of fans below; and more intimate experiences for fans, who could be seated closer to the action.
Two of the early examples of modern parks were built by teams moving from New York City to California: the Los Angeles Dodgers' Dodger Stadium and the San Francisco Giants' Candlestick Park. While the latter was eventually converted to a multi-purpose park and has since been demolished, Dodger Stadium has aged well, remaining a baseball-only facility with its original design largely intact.
Other Modern parks
New York Mets
Citi Field
Built:
Updated:
Back in Fashion
The end of the 1900s saw a return to the classic jewel box style. Camden Yards, home of the Baltimore Orioles, opened in 1992 with green seats, brick walls, stone features, and exposed steel structural elements. Eleven of these retro-classic ballparks have opened around the league since the 1990s with strange, artificially quirky dimensions based on baseball stadiums of a bygone era. These parks are designed with modern luxuries, like suites, indoor concourses, and updated concessions, while every seat in the house is designed to have a good view — a classic look that teams longed for and fans flocked to. The retro-classic design made ballparks a destination.
Citi Field in Queens, which opened in 2009, is a great example. Built in the middle of a parking lot, Citi Field is designed to feel like it's anything but. While it follows the template laid out by Camden Yards, with its manufactured quirks, asymmetrical shape, and stepped-back bleachers, it lacks the urban context of a true retro ballpark. Citi Field may well be the last of the retro-classic parks, as newer designs lean more contemporary and modern.
Other Retro Classic parks
San Diego Padres
Petco Park
Built:
Updated:
Edgier Exteriors
Two years after the Orioles' new home opened in Baltimore, the second school of retro design was born. Retro-modern ballparks followed closely in the footsteps of Camden Yards, with purposefully asymmetrical dimensions and bleachers designed for an intimate fan experience. Rather than red brick, stone, and exposed steel painted green, however, the exteriors of retro-modern stadiums feature heavy and often edgy design elements, white steel, and sandstone. Some, like Chase Field and T-Mobile Park, even incorporate retractable roofs.
Petco Park, opened in 2004, is a retro-modern ballpark that incorporates the classic look and feel of the jewel-box era, but blends more modern features into its design than parks that follow the retro-classic look. Gone is the red brick and green paint. Instead, seats at Petco are painted dark blue, the stadium is clad in stucco and sandstone, and the concourses are open the surrounding city — all features that modernize its familiar feeling interior.
Other Retro Modern parks
Miami Marlins
Marlins Park
Built:
Updated:
The Move to Contemporary
Of the 30 active MLB parks, two don't fit into the five primary styles. Tampa Bay's Tropicana Field opened in 1990 as the last of five strictly indoor ballparks and is the only one still in use by Major League Baseball. Often built to escape local weather conditions, like rain, snow, or heat, indoor parks have little natural light and make use of artificial turf. The unusual playing surface, along with the presence of catwalks and lights above the field — the cause of many lost fly balls — were major downsides for indoor parks, and may be why most have been replaced with other types of ballparks.
The last outlier is also located in Florida. Nearly two decades after the opening of Camden Yards, the Miami Marlins broke the mold of the retro-classics, opting instead to create a stadium that suits its neighborhood. No more odd dimensions (save for the odd triangle in center field), brick walls, and green iron trusses. Miami's 2012 ballpark is sleek, shiny, and colorful. The contemporary style of the big league's second newest stadium is all-new and is a monument to its locale.
Other parks
---
Methodology:
Field outlines are traced from a combination of Google Earth, aerial imagery, and official MLB field diagrams, using the diamond as a consistent scale. This was supplemented with historical drawings from Andrew Clem's Clem's Baseball to create the park walkthroughs. Wall heights are based on stadium photographs, official MLB dimensions, and Andrew Clem's site linked above.
I used d3 as a basis for the whole project, and specifically d3.path() to move from Illustrator to d3 SVG, Suzie Lu's d3.annotation for the park details, and Russell Goldenberg's enter-view.js for the scroll effects.
This article is based on something I created in late 2015 with data from MLB, the now defunct HitTrackerOnline.com, and Baseball Savant. That piece focused on how the varying sizes of MLB stadiums affected offense, which will be the subject of a later part in this series. You can check it out here.
---